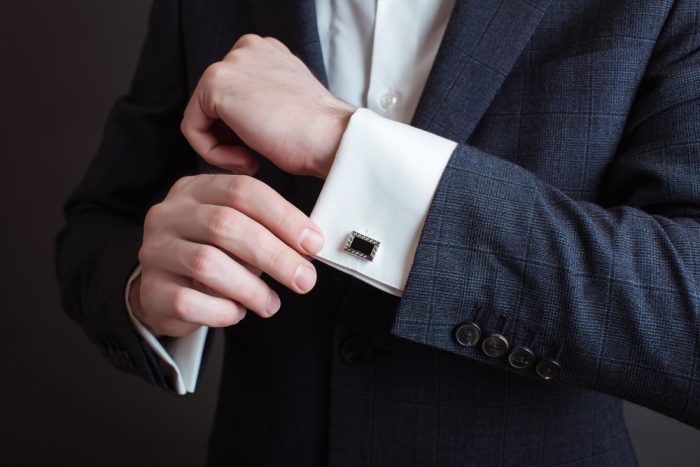 Need to dress up your in San Francisco formalwear with a few clothing accessories and additions? In addition to being a master tailor, Peter Panos Bespoke Tailor is also your destination for high-caliber statement accessories.
From belts to cufflinks and ties, we stand behind our high-quality products from many different designers, such as Italo Ferretti, Roger Ximenez, and Tateossian. We'll help you make a selection that pairs perfectly with your custom suit, tuxedos, shirts or other piece of tailored attire.
Accessories We Offer
Depending on the ensemble you're putting together or the level of formality of the event you're attending, you may require any of the following items to complete your look:
Browse our clothing accessory selection in San Francisco, CA to complete your look. We'll be happy to provide recommendations as to what might work best for your style. Whatever you choose, our accessories are the best way to put the finishing touch on your custom-made suit, tuxedo or shirt.
A Great Selection of Styles
We house a large selection of colors, designs and patterns to match your classic or exotic look. Don't shop elsewhere and end up with discount, low-quality accessories—instead, make a statement with high-quality accessories from Peter Panos Bespoke Tailor. We guarantee people will recognize your dedication to sophistication from the popular, well-known designers you're wearing.
Plus, your piece will never go out of style and will become a staple of your custom-tailored suit or shirt.
Accessorize with Us!
Don't know anything about fashion? We're here to help! Peter Panos is your bespoke tailoring and accessory expert. He'll make sure you step out in style, no matter the occasion.
Stop in and check out our accessory inventory and see for yourself the quality products we stock. We guarantee you'll find something to add to your custom suit or shirt. Looking for something in particular? Give us a call at 415-986-8597 to see if we have it in stock.