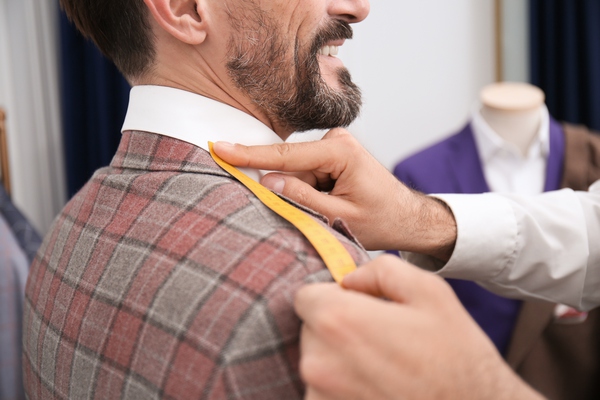 Welcome to the sartorial haven of Atherton, California, where craftsmanship meets elegance at Peter Panos Bespoke Tailor. Nestled in the heart of this idyllic city, our atelier stands as a testament to the timeless art of bespoke tailoring. We are excited to invite you on a journey through the meticulous world of personalized fashion, where every stitch tells a story, and every garment is a masterpiece.
Bespoke Tailor
In the realm of sartorial excellence, our bespoke tailor service is the epitome of personalized luxury. We believe that true style is a reflection of one's individuality, and our bespoke tailoring service is dedicated to bringing that vision to life. As you step into our atelier, you are greeted by a team of skilled artisans and tailors who share a passion for precision and an unwavering commitment to quality.
Our bespoke process begins with a personalized consultation, where we take the time to understand your unique style preferences, body measurements, and lifestyle. This one-on-one interaction lays the foundation for a garment that is not just made to fit but designed to complement your personality. From selecting the finest fabrics sourced from renowned mills to handcrafting each piece with precision, our bespoke tailoring ensures a level of customization that transcends the ordinary.
Every garment that leaves our atelier is a testament to the artistry and dedication of our team. Whether it's a bespoke suit for a special occasion or a custom-tailored dress shirt for everyday elegance, our commitment to perfection is unwavering. We understand that true luxury lies in the details, and our bespoke tailoring is a celebration of those details, ensuring that each creation is a unique masterpiece that stands the test of time.
Bespoke Alterations
In the world of sartorial refinement, the importance of precise alterations cannot be overstated. Our bespoke alterations service is a symphony of precision, where every garment is tailored to perfection, ensuring that it not only fits flawlessly but also accentuates your silhouette with grace.
Our skilled team of tailors approaches each alteration with the same level of dedication and craftsmanship that defines our bespoke tailoring. Whether it's a hem adjustment, sleeve lengthening, or a complete overhaul to breathe new life into an old favorite, we understand that the art of alterations lies in the ability to enhance the garment while preserving its original essence.
Here at Peter Panos, we take pride in our commitment to delivering alterations that go beyond the expected. We believe that a well-fitted garment is a confidence booster, and our meticulous alterations ensure that your wardrobe is a collection of pieces that make you look and feel your best. From minor tweaks to transformative adjustments, our bespoke alterations service is designed to cater to the unique needs of each individual because we believe that every garment should tell a story that resonates with its wearer.
Custom Suits & Shirts
For those seeking the pinnacle of personalized luxury, our custom suits & shirts service is a testament to tailored excellence. Whether you have a special event on the horizon or simply desire a wardrobe that exudes sophistication, our custom offerings are crafted to elevate your style to new heights.
The journey of creating a custom suit or shirt begins with a comprehensive consultation where we delve into your style preferences, fabric choices, and design details. Our skilled artisans then set to work, meticulously handcrafting each piece to your exact specifications. From selecting the perfect fabric, choosing the style of lapels, to deciding on the finer details like buttons and linings, our custom service ensures that every aspect of your garment is a reflection of your unique taste.
The result is a custom suit or shirt that not only fits impeccably but also embodies the essence of your personal style. Whether you opt for a classic two-piece suit for formal occasions or a bespoke shirt for everyday elegance, our commitment to delivering excellence is unwavering.
FAQs
1. What makes Peter Panos's custom suits different from off-the-rack options?
Our custom suits are tailored to your exact measurements and style preferences, providing a level of personalization and fit that off-the-rack options cannot match. With our custom suits, you have the opportunity to choose every detail, from the fabric and lapel style to buttons and linings. This level of customization results in a garment that not only fits flawlessly but also reflects your unique taste and style, making it a true expression of individuality and sophistication.
2. How can I prepare for a consultation at Peter Panos Bespoke Tailor?
Preparing for a consultation is simple. Bring any inspiration, such as photos or style preferences, and wear clothing that best represents your typical style. If you have specific ideas for fabrics or design elements, feel free to share them with our team. Additionally, having an understanding of the occasion or purpose of the garment can help us tailor our recommendations to your unique needs and preferences.
3. How do I care for my bespoke garments from Peter Panos?
Caring for your bespoke garments is crucial to maintaining their quality and longevity. We provide care instructions during the final fitting or delivery of your garments, including guidance on cleaning, storage, and handling. In general, it's recommended to follow the care instructions on the garment's label, avoid excessive dry cleaning, and store items in a cool, dry place. If you have specific questions about garment care, our team is always available to offer guidance.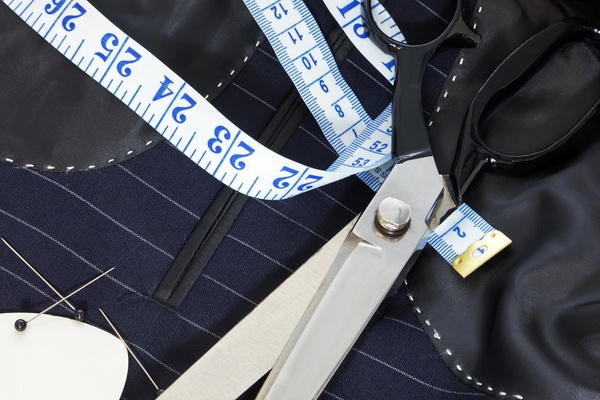 Need a Tailor in Atherton, CA?
Peter Panos Bespoke Tailor in Atherton, CA, is not merely a tailor shop; it is a sanctuary of style where craftsmanship, precision, and elegance converge to create a sartorial experience like no other. Our commitment to bespoke tailoring, meticulous alterations, and custom suits and shirts is a testament to our passion for delivering excellence in every stitch. Contact us today, and let us embark on a journey of sartorial refinement together, where your style is not just tailored but celebrated.