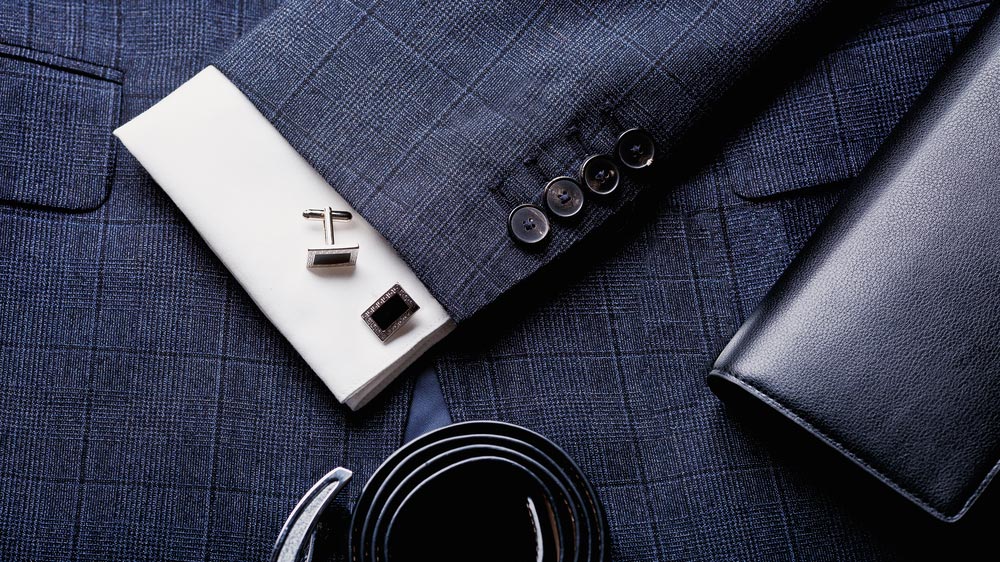 If you're already a snappy dresser, you probably know that accessories can help change the look of your suit and add extra flair that will set you apart from everyone else. If you're new to the world of bespoke suits, however, these suit accessory tips and facts in San Francisco, CA will ensure that you always look great.
Why wear suit accessories?
Let's face it—a lot of standard menswear looks the same. You can elevate a basic suit with fine fabric, custom tailoring and personal touches, but to many people, a black suit is a black suit. To stand out, picking the right accessories—like ties, bowties, lapel pins, pocket squares and more—is a must. With some careful selection, you can set yourself apart, and it can be as subtle or as flashy as you like.
Types of suit accessories
Need some ideas for which types of accessories might work best for you? Here are a few suggestions:
Ties: When deciding whether to wear a tie, unless you know it'll be an informal occasion, it's always better to dress up than to dress down. Ties are the easiest way to add panache to your outfit—if you want to stand out, opt for a bright color or interesting pattern. If your event or profession is more sedate, go for a classic solid color in a beautiful fabric. To really stand out, wear a bowtie—they're usually used for formal occasions, paired with tuxedos, but colored or patterned bowties can add a quirky look to a classic suit.
Cufflinks: Cufflinks are a beautiful, small detail that set your attire apart from other men. They're used with French cuff shirts, and the small accessory can be set with anything from diamonds to Lego tiles, depending on your personal style.
Pocket squares: Pocket squares are meant to coordinate with or complement your tie, and are thought to be particularly classy among some social groups. When opting for a pocket square, make sure that the fabric either matches your tie, or complements it—for example, if your tie is striped in four colors, pick one of the four and add a pocket square in a solid color.
Tie clips/tie bars: Tie clips and tie bars secure the tie to the button-up shirt, but can also add additional flair and personality to your look. Tie clips actually grasp the tie and shirt with "teeth," whereas bars slide on, making tie clips a little more reliable. They're available in a number of styles, from elegant to playful.
Whatever accessories you choose, the most important thing is to wear them with confidence.
Get more suit accessory tips in San Francisco, CA
If you're new to the world of bespoke suits and need more suit accessory facts in San Francisco, CA, be sure to visit Peter Panos Bespoke Tailor. Since 1978, we have made it our mission to make high-quality custom suits and accessories for our client list. From celebrities to businessmen, our team is dedicated to providing only the finest menswear and accessories. Call us today to get started on your custom wardrobe.

Tags: wearing custom suit accessories, when should you wear suit accessories


Categorised in: Suit Accessories