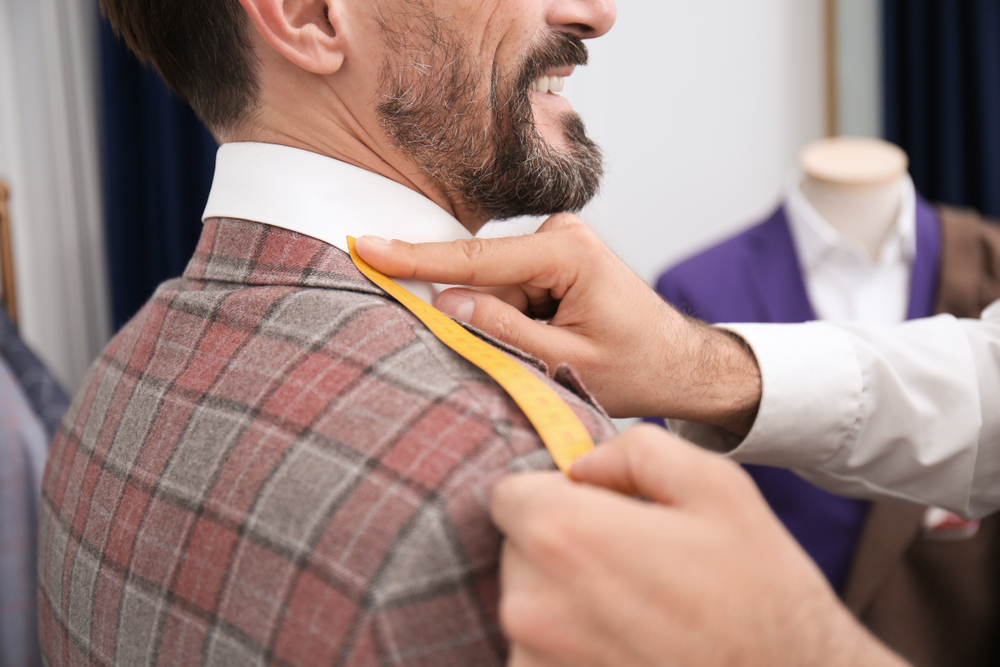 If you are accustomed to buying suits off the rack, you may not have considered the many reasons to buy a custom suit. Most men agree that once you invest in a tailored suit, you will never go back. This quick guide will explain five of the best reasons to add this item to your wardrobe.
The Perfect Fit
No two men are built exactly alike. This is one of the many reasons why it is sometimes difficult to find an off-the-rack suit that really fits you perfectly.
When you invest in a custom-tailored suit, your exact measurements will be taken, and the suit will literally be made for you. This means that your best features will be accentuated, and you can downplay any other areas if you want.
With a custom-tailored suit, you will never deal with jackets that look great on your shoulders with arms that hand down too long. No more pants with the perfect length but too constricting in the waist. Everything will be made to fit you as an individual. This not only makes the suit more comfortable but really makes it more enjoyable to wear too.
Choices
Another great aspect of this option is that many tailored suits allow you the choice of fabrics. Have you ever found a great-looking suit that fit almost perfectly, but you couldn't stand the fabric? No longer a problem. You can discuss fabric and color choices with your custom suit tailor.
Long-Lasting
Most men shy away from buying tailored suits because they are more expensive than off-the-rack suits. However, you should keep in mind that tailored suits also have a much longer life span than the average off-the-rack suit.
This means that you are really making a good investment that you will be able to enjoy for years to come.
This can be an important factor if you are required to wear suits often for work.
Style Customization
When you have a suit tailored for you, you will also get more options on the style. If certain details are important to you, such as deep pockets or fancy buttons, you can have these incorporated into your new look.
Convenient
You might think that having a suit custom tailored for you is a long, time-consuming process. Companies specializing in custom-tailored suits have streamlined this process to ensure no time is wasted and that you receive your new, quality suit quickly.

It may sound easier to just grab a suit off the rack, but at the end of the day, if the suit is not exactly what you want, or if you still need alterations done to it so that it fits well, you are still wasting time.

A custom-tailored suit will be perfect the minute it is placed in your hands.

Take your wardrobe to the next level by investing in a custom suit.

Tags: invest in a custom suit


Categorised in: Custom Suit