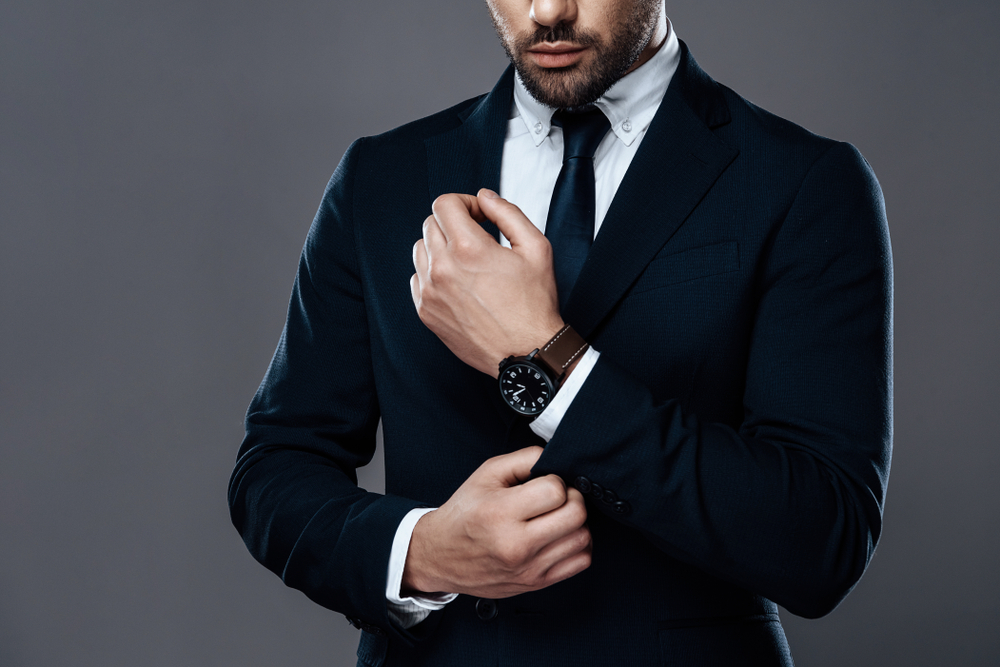 John Gotti was known as the "Dapper Don" for a reason. He took pride in his appearance and rarely made a public appearance without being dressed in a made-to-measure, impeccably designed suit. Spending between $1,800 and $5,000 on a suit was a common occurrence for Gotti, and he didn't care who knew about it.
Throughout his public life, criminal trial, and even death, Gotti wore only the finest, made-to-measure suits that money could buy. He only used a few bespoke tailors who could capture his unique look and accentuate his best features.
Why Did Wiseguys Choose Made-to-measure Suits?
Wiseguys like John Gotti, who wore made-to-measure suits, often did so for several reasons. First, custom-made suits made them look important and intimidating, especially to the people they were trying to impress. Secondly, it allowed them to blend in with the wealthy. This could give them a sense of anonymity in the right circles and, sometimes, make it harder for those trying to follow them.
Made-to-measure suits also provided an air of distinction that many bosses liked. The suits put them in a class by themselves. Matching ties and pocket squares were just the beginning. The collar, lapel, and the cut of the shoulders spoke volumes about the style of the person wearing a made-to-measure suit.
The Elements of Style Most Dons Looked For
Most Dons like John Gotti looked for specific elements regarding their style and look. The tailors who fitted these men would include these elements in their lists:
Full suits: double-breasted, with rounded, broad shoulders, slightly reduced waists, and wide, peak lapels

Black or dark-colored dress shirts

Shirts with long point collars that are slightly softened

Bold tie patterns: Full and fat, preferably ones that taper at the neck for more precise knots

Vests: Clean and cut to enhance respectability

Oversized trench coats

Fedoras with broad brims to be worn low to cover the eyes
Movies like Goodfellas, The Godfather, and Kings of New York, tried to stay as true to the fashion sense of the Dons as possible, often using a particular Don as an example for one of the characters. Although they tried to maintain anonymity by using poetic license, it was still quite apparent with the associations.
Create the Suit to Match the Persona
When a bespoke tailor creates a made-to-measure suit, he doesn't just work to fit the body. He also creates suits and garments that fit the individual's persona and style. This is why made-to-measure suits are so unique. The exact measurements make them a custom-made product. The stylish touches and hints of personality that are included make it truly bespoke.
A tailor must get to know the person they will be designing for. They must learn their gestures, how they walk, how they sit, and how they relax. They must understand their customers' movements and actions to design bespoke suits that allow them to move freely and naturally. Great attention to detail must be taken during each fitting to ensure proper measurements.
Gotti Demanded Excellence
Gotti demanded excellence from every aspect of his life, including his tailors and others who attended to his needs. His status made it mandatory that he always look his very best. It quickly became somewhat of a "show of force," especially after he earned the name the "Dapper Don." Being seen in less than the best while he was out and about was simply unacceptable. Even in death, he was dressed in the finest, bespoke suit that money could buy, right down to the matching tie and pocket square.
Brioni, Ermenegildo Zegna, Kiton, and Caraceni
Gotti kept his circle small. That included his list of tailors. He was well-known for sporting $2,000 Brioni suits and shirts but would also be seen in bespoke clothing from designers like Caraceni, Kiton, and Ermenegildo Zegna. Working with these reputable fashion professionals regularly guaranteed that Gotti got what he wanted and expected every time he ordered a new piece of clothing or made-to-measure suit.

Top-of-the-line designers knew his preferences and expectations and were paid well to ensure he got exactly what he ordered. This was true for any clothing item he ordered, including his socks and accessories. He understood that his apparel was an extension of his personality and it would have a direct impact on both his image and his reputation.

Peter Panos is one of the most influential and well-respected bespoke tailors in the United States. Located in San Francisco, Peter Panos understands that a made-to-measure suit must fit the man and his persona. It should reflect more than just the physical body but the person as a whole. Bespoke suits are unique to the individual, physically as well as personally. They, in essence, do everything they can to "make the man." This highlights the person's physical look and gives them an air of importance many people will look up to.

If you are looking for a tailor to create a made-to-measure suit or other pieces of clothing, Peter Panos is one of the leaders in his field regarding precision and exceptional attention to detail. He has over 50 years of experience in the field and understands all the nuances of making an authentic bespoke suit. He has a talent for creating bespoke items of clothing that will stand the test of time and showcase who you are on all levels.

Tags: John Gotti wear


Categorised in: Custom Suit, Tailored Suits