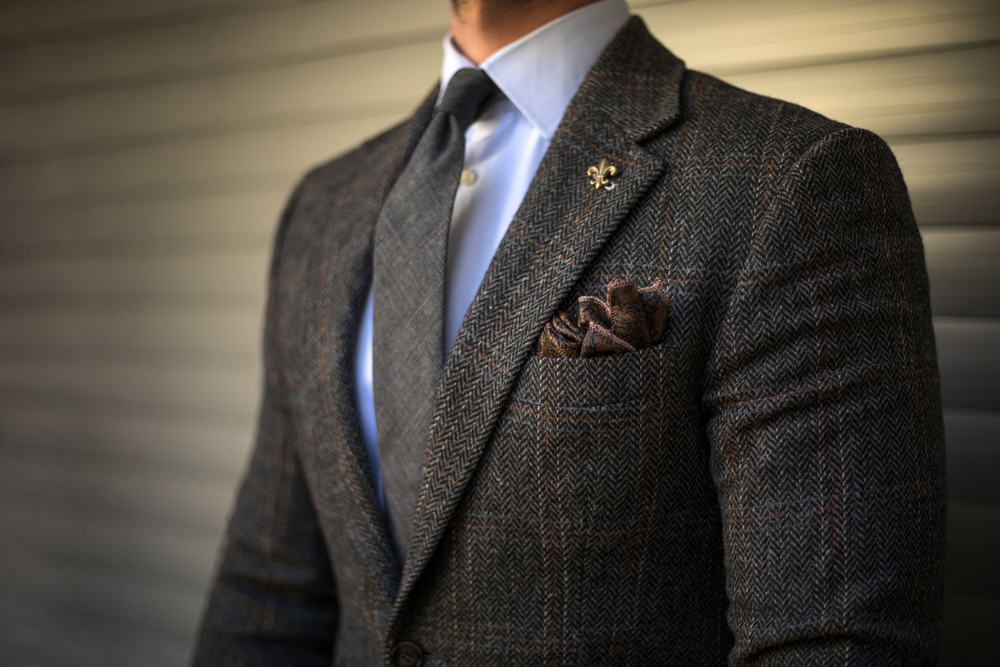 Bespoke tailoring is much more than simply assembling fabric and materials into a piece of well-fitting clothing. It is the art of creating one-of-a-kind garments that accentuate a person's features and showcase their style and sense of fashion. Since 1978, Peter Panos has been crafting bespoke clothing for his clients. His clients have repeatedly returned to him for his unrelenting commitment to quality and his dedication to his craft. Located in San Francisco, Panos has clients who travel to him from across the globe to have him make their unique, bespoke clothing.
Who Is Peter Panos?
Peter Panos was born in 1954. By age 13, he had already shown an interest in becoming a tailor. He became an apprentice under Italian Master Tailor Salvador Francesco. For seven years, he spent many hours a day honing his skills and mastering the craft that would eventually become his passion. Since choosing to make tailoring his life's work, Panos has fine-tuned his skills to become one of the most well-respected artisans in the bespoke tailoring industry. Whether it is a minor alteration or several pieces of bespoke clothing, he will give each item his fullest attention.
What Does the Word Bespoke Mean?
Bespoke is a term that many in the industry prefer over "custom-made." A bespoke item is much more than a made-to-measure custom suit. It is a one-of-a-kind item of clothing that is unique to you in many ways. It is unique to your measurements, natural movements, and style.
Bespoke clothing costs more because so much more goes into producing each item. Bespoke items are nothing like clothing that you buy right off the rack. Custom clothing lasts longer and will wear better than items not made to fit your body individually. If you look at your clothing as an investment in always looking your best, then bespoke clothing is the right choice.
Your Materials
When purchasing a bespoke item of clothing, you must decide on the fabrics and materials. Your choice of fabric will often be determined by when you will wear the suit and for what types of occasions. If unsure, your bespoke tailor will help you with the decision-making process. Peter Panos has many years of experience and can help you choose the right fabric for any occasion. With his artistic eye and impeccable craftsmanship, he can make you look and feel your very best.
Your Measurements and Movements
Unlike made-to-measure suits that use a few basic measurements, a bespoke suit can require 35 to 40 measurements to ensure every angle and cut is as precise and accurate as possible. Peter Panos understands that every movement you make will affect how an item of clothing fits your body. Seams may pucker or bunch up where a crease forms. It will cause your suit to bind or restrict your movements. With a properly measured bespoke suit, your clothing will hang naturally on your body, and you will be able to move freely and without limitations or feeling as if you are restricted in any way.
Your Style
You have your own individual style. It shows in how you dress, how you carry yourself, and in how confident you are. When you order a bespoke suit or other piece of clothing, your tailor will look closely at your style and sense of fashion. He will look for your best features and create clothing that accentuates and enhances them. Your style speaks volumes about who you are. Your bespoke clothing will also speak volumes if you have the right tailor working for you.
Multiple Fittings
Bespoke clothing is not made from measurements taken during one or two fitting sessions. For it to be truly unique to you, your tailor may require ten or more fittings to ensure the best possible fit. Every person is different in how they walk and move. The right tailor will consider those things and schedule as many fittings as necessary to achieve the perfect fit. The more fittings you have, the more accurate and precise the fit.
Truly One-of-a Kind
To be considered bespoke, a garment must truly be one-of-a-kind. It isn't just about the fabric or materials. You are one-of-a-kind. No other person has the same measurements or way of moving that you do. Bespoke items will not wear the same on anyone, even if they are the same size. The subtle differences will make the suit look unnatural or slightly awkward if someone else wears it. Your bespoke clothing is designed for you, cut for you, and assembled for you. It will be as unique as you are in every possible way.
Meant to Last
Bespoke clothing is also meant to last. It will not show general wear and tear like a suit you would buy off the racks. It will wear much more naturally and won't show creases or lines. Many bespoke items can be worn for years before showing a hint of wear. The key is caring for them properly and explicitly following the cleaning instructions. Your tailor will provide you with detailed instructions for the care of your clothing. Follow them carefully, and your items will give you a healthy return on your investment.
Why Choose Peter Panos?
Peter Panos has a reputation for being one of the most well-respected bespoke tailors in the United States. For nearly 45 years, he has provided his clients with the best bespoke clothing money can buy. His eye for style and detail makes him the top choice for people who want quality clothing that will last them for many years. He is known as an artist as well as a tailor. His ability to create clothing that moves as naturally as the person wearing it is unsurpassed in the fashion industry.

Tags: custom suit, peter panos bespoke tailor


Categorised in: Custom Suit