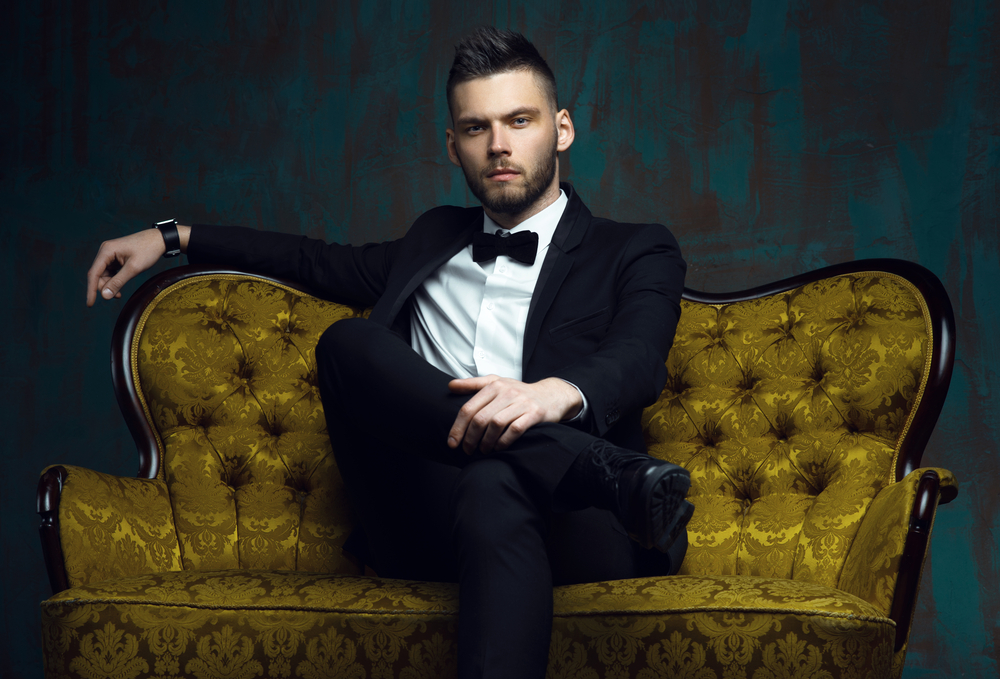 In the realm of men's fashion, a well-tailored suit exudes unmatched elegance and sophistication. When it comes to formal events and occasions, selecting the right suit is crucial. While various types of suits are available for men, it's important to understand which one holds the highest formality. In this blog post, we will delve into the world of formal attire, exploring the characteristics and nuances of different suit styles. Join us as we unravel the secrets of sartorial perfection and discover which suit reigns supreme in terms of formality.
The Classic and Timeless Elegance of the Tuxedo
The Tuxedo: Tailored for Extraordinary Events
The tuxedo undoubtedly takes the crown when it comes to black-tie events and the pinnacle of formality. This iconic suit embodies sophistication and is reserved for the most exceptional occasions. With its satin lapels, sleek lines, and contrasting textures, the tuxedo exudes an undeniable air of opulence. Due to its distinct features, including its single button front and peaked lapels, the tuxedo stands out as the epitome of formal elegance.
The Imperial Majesty of the Morning Coat
The Morning Coat: Regal Traditions Revived
The morning coat takes center stage in certain formal traditions and royal affairs. Originally worn during daytime events, this coat combines a cutaway front, tapered tail, and a single-breasted waistcoat to create a unique and sophisticated silhouette. Often referred to as the frock coat, this style symbolizes traditional elegance and exudes a refined sense of charm, making it popular for weddings and formal daytime gatherings.
The Majestic Power of the Tailored Three-Piece Suit
The Three-Piece Suit: A Classic Refined
When it comes to prestigious business meetings or formal daytime events, the three-piece suit is a timeless choice. Consisting of a jacket, trousers, and matching waistcoat, this suit epitomizes elegance and professionalism. The waistcoat adds an extra layer of sartorial depth and allows for a more versatile look. This tailored ensemble offers a perfect balance between formality and style, making it a favorite among discerning gentlemen.
The Commanding Authority of the Double-Breasted Suit
The Double-Breasted Suit: A Symbol of Power and Panache
Renowned for its imposing presence and confident appeal, the double-breasted suit is favored by those who appreciate a strong sense of style. This suit features overlapping front flaps and typically includes peak lapels, creating a bold visual statement. While it may not be as formal as the tuxedo, the double-breasted suit exudes a distinct aura of authority and elegance, making it ideal for formal evening events or upscale social gatherings.
Conclusion
Choosing the most formal suit for any occasion can be a daunting task, but with a thorough understanding of the nuanced differences between various styles, you can make an informed decision. Whether attending a black-tie event, a daytime affair, or a formal business meeting, selecting the right suit is crucial to leave a lasting impression. At Peter Panos Bespoke Tailor, we understand the significance of a well-crafted suit and its impact on personal style and confidence.
Let Us Craft Your Signature Look
Refine your style with Peter Panos Bespoke Tailor's unparalleled precision and craftsmanship. Our team of experienced tailors specializes in creating custom suits tailored to your specific needs and preferences. Visit our website to learn more about our bespoke offerings, and book a consultation today. Elevate your wardrobe and embrace the pinnacle of sartorial perfection with Peter Panos Bespoke Tailor.
Categorised in: Bespoke Suit, Tailored Suits