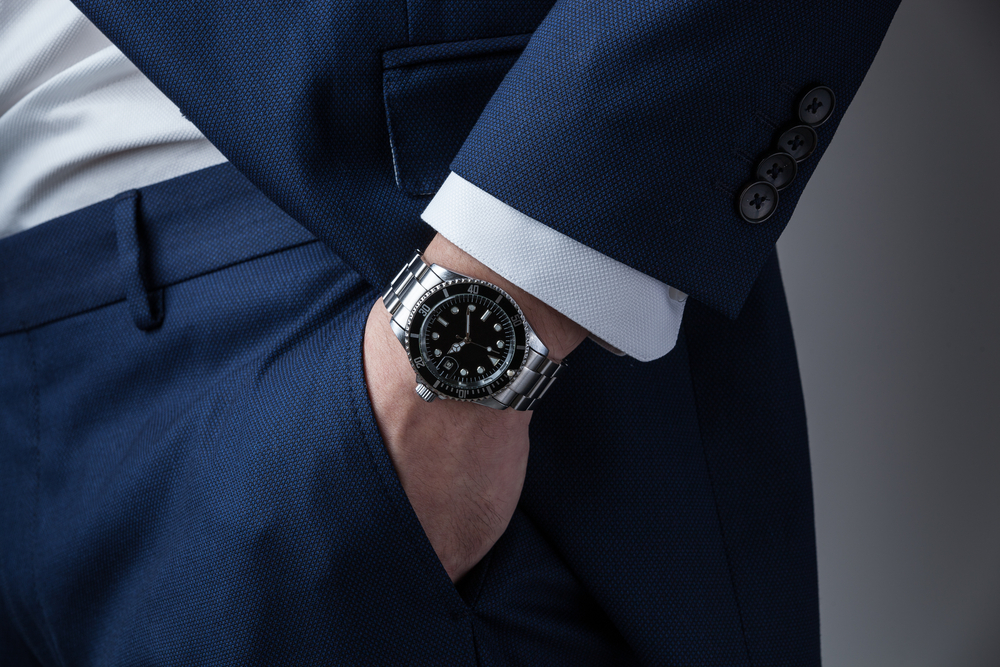 In the world of men's fashion, a well-tailored suit exudes timeless charm and sophistication. While various options are available at different price points, expensive suits undeniably offer unparalleled quality, attention to detail, and craftsmanship. In this blog, we will explore why investing in a high-end suit from esteemed tailors like Peter Panos Bespoke Tailor is a wise choice, highlighting the benefits of our luxurious garments and the long-term value they provide.
Craftsmanship: A Testament to Perfection
The level of craftsmanship and precision that goes into creating an expensive suit is second to none. Unlike mass-produced suits, bespoke or made-to-measure suits are meticulously crafted by highly skilled artisans who possess deep expertise and a passion for their craft.
Peter Panos Bespoke Tailor leverages decades of experience to deliver tailored suits to the individual customer's measurements and preferences. Our master tailors pay extraordinary attention to every detail, from precise measurements to hand-stitched buttonholes and intricate inner linings. These details ensure that the fit and finish of the suit are flawless, elevating the wearer's appearance to new heights.
Exceptional Fabric Choices: A World of Luxury
Expensive suits offer an extensive range of fabric choices sourced from the finest mills worldwide. The fabric quality significantly impacts the suit's overall look, feel, and durability.
Peter Panos Bespoke Tailor prides itself on using only the highest-grade fabrics, carefully sourced from renowned mills like Loro Piana, and Holland & Sherry. Often made from super 100s to super 200s wool, cashmere, silk, and fine cotton, these fabrics ensure a refined and luxurious feel when worn. Moreover, these quality materials boast remarkable durability, ensuring that your investment lasts for years to come.
Flawless Fit: Tailored to Perfection
One of the most crucial aspects of any suit is how well it fits the wearer. An expensive suit ensures a custom fit that accentuates your body's lines and proportions, resulting in a look that exudes confidence and class.
Peter Panos Bespoke Tailor offers personalized fittings and consultations to create suits that perfectly match your physique. Our expert tailors meticulously measure your body, accounting for every nuance and preference you have concerning collars, lapels, waistbands, and cuffs. With an impeccably tailored suit, you can confidently stride into any occasion with poise commanding attention from all around.
Durability: A Lasting Investment
While it's true that expensive suits come with a higher price tag, their superior construction and high-quality materials make them a lasting investment. Cheap, mass-produced alternatives often lack endurance, with seams that fray after just a few wears. In contrast, a well-crafted, expensive suit will stand the test of time.
Peter Panos Bespoke Tailor takes great pride in our commitment to excellence, ensuring that each suit is built to withstand the rigors of regular wear and still maintain its pristine appearance. Quality stitching, reinforced buttons, and robust construction techniques contribute to the suit's longevity, allowing you to enjoy your investment for years to come.
Timeless Elegance: Projecting Confidence and Success
Expensive suits are a status symbol, a testament to an individual's taste and appreciation for fine craftsmanship. They exude a timeless elegance that sets the wearer apart from the crowd, projecting an image of confidence, success, and attention to detail.
Investing in Peter Panos Bespoke Tailor's high-end suits can positively impact both personal and professional endeavors. The confidence and self-assuredness that a perfectly tailored, exquisite suit provides can open doors, make memorable impressions, and reinforce your personal brand. It's an undeniable advantage in today's competitive world, where first impressions matter more than ever.
Contact Peter Panos Bespoke Tailor Today
Wearing an expensive suit from Peter Panos Bespoke Tailor is a transformative experience. From unmatched craftsmanship to tailored precision, each element of these luxurious garments speaks volumes about your personal style and commitment to excellence. Investing in an expensive suit is not just a purchase; it's an investment in yourself—an investment in projecting an image of success and confidence.
If you are ready to elevate your wardrobe and take your personal style to new heights, visit the elegant world of Peter Panos Bespoke Tailor today and discover the unparalleled elegance and timeless refinement our suits have to offer.
Categorised in: Tailored Suits