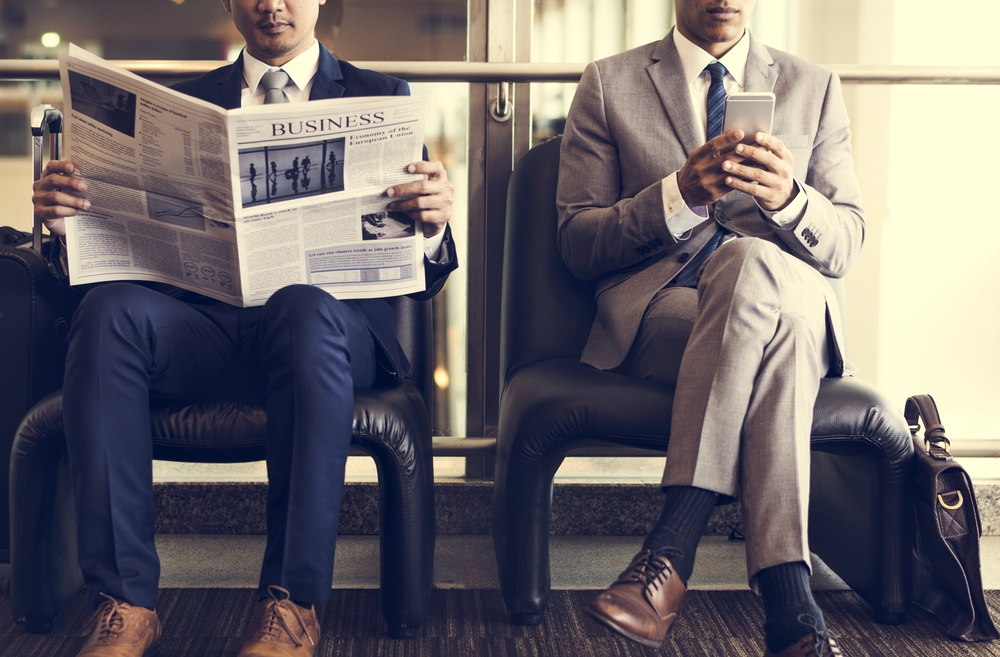 Men's custom suits and shirts are more expensive, but you get so many more benefits for the money. Bespoke tailors like Peter Panos Bespoke Tailor don't just take your measurements and make a suit or shirt. They take your measurements and evaluate your style and natural patterns of movement. Once they have the information, they create men's custom shirts and suits that are unique to you. No other suit or shirt will be like it regarding precise fit and exceptional workmanship.
Exceptional Fit
Custom-made suits and shirts are made using your individual measurements. No one else will be able to wear them and have them fit the same way. A custom-made suit accentuates your best features and showcases your style. Many measurements are taken so that every movement you make is considered.
A good tailor doesn't stop once they have measured your arms, legs, neck, and torso. Angles are measured. Movements are taken into consideration. Your body does not stay in one position all the time. A bespoke tailor takes measurements that ensure the suit or shirt will move as freely as you do without binding or restricting you.
Highest Quality Materials
When you choose to have a suit custom-made, you can guarantee only the finest materials will be used in its construction. Suits chosen off the rack are made with standard materials. While they may be durable, they will show wear much sooner, and they may not hold their color or maintain their crisp, freshly tailored appearance.
Men's custom suits are meant to last many years without showing signs of fading or excessive wear and tear. It should maintain its shape so that its drapes naturally and fits you impeccably throughout many years of regular wear. While the higher-quality materials will add to the price, the suit's longevity will make it well worth the cost.
Personal Style
A custom-made suit is meant to fit one person. It is designed to fit your body as well as your natural movements and style. No two people look or move in the same way. This means you also have your own individual style. Your character and personality are unique. The right custom-made suit will ensure that you look your best at all times.
The clothing you wear says a lot about who you are. Quality custom-made clothing shows that you take pride in yourself as well as your appearance. There is no one else like you or who can offer the same style and flair. Bespoke clothing expresses your style as an individual.
Natural Movement
A custom-made, bespoke shirt and suit will allow for your body's most natural movements. Suits chosen off the rack will not naturally drape your body if you stretch your arm to catch a cab or reach for something off a shelf. It may gap at the collar if you move a certain way or tighten across your shoulders if you reach for something in front of you.
Your body is constantly in motion. If your suit does not conform to your natural movements, it will prevent you from moving naturally. Suits that come off the rack or are not measured properly will be confining and may stop you from performing certain movements.
Less Waste, Extra Attention to Detail
Custom-made suits, especially bespoke ones, are measured to fit your body perfectly. Extra attention is given to each and every detail, so first cuts are precise and less waste is produced. While multiple fittings may be needed, the result is a bespoke suit that will last many years.
Extra attention to detail means a suit that is made with exceptional skill. Each stitch and fold is made to precise measurements so that the garment looks and feels as natural as possible.
One of the biggest differences when it comes to custom-made items of clothing and those purchased off the rack is that every detail is checked once, checked twice, and then checked again to ensure it is correct.
Clothes Last Longer and Wear Better
Because of how they are made and the high quality of the materials, custom shirts and suits will last longer and wear better without stretching or losing their original shape.

Since they are made to conform to your body, they are not constantly being stretched or pulled out of shape. Patterns are created to account for natural movements and regular activities.

Custom-made and bespoke suits are more expensive for a reason. The quality and care that goes into each piece of apparel add to its longevity.

Custom-made suits are made to last a lifetime without showing signs of excessive wear or losing their natural fit.

The cost of a custom-made suit can be misleading. It should be considered an investment instead of simply a price you pay.

While a good suit off the rack may last four or five years, a custom-made suit will last decades, even with regular wear.

A bespoke suit made by Peter Panos Bespoke Tailor is an investment in yourself as well as your future.

Is the cost of a custom-made suit worth it?

They are worth so much more than the price you pay for them in terms of longevity and comfort. Contact us today to learn more!

Tags: custom made shirt


Categorised in: Bespoke Suit, Custom Suit, Tailored Suits