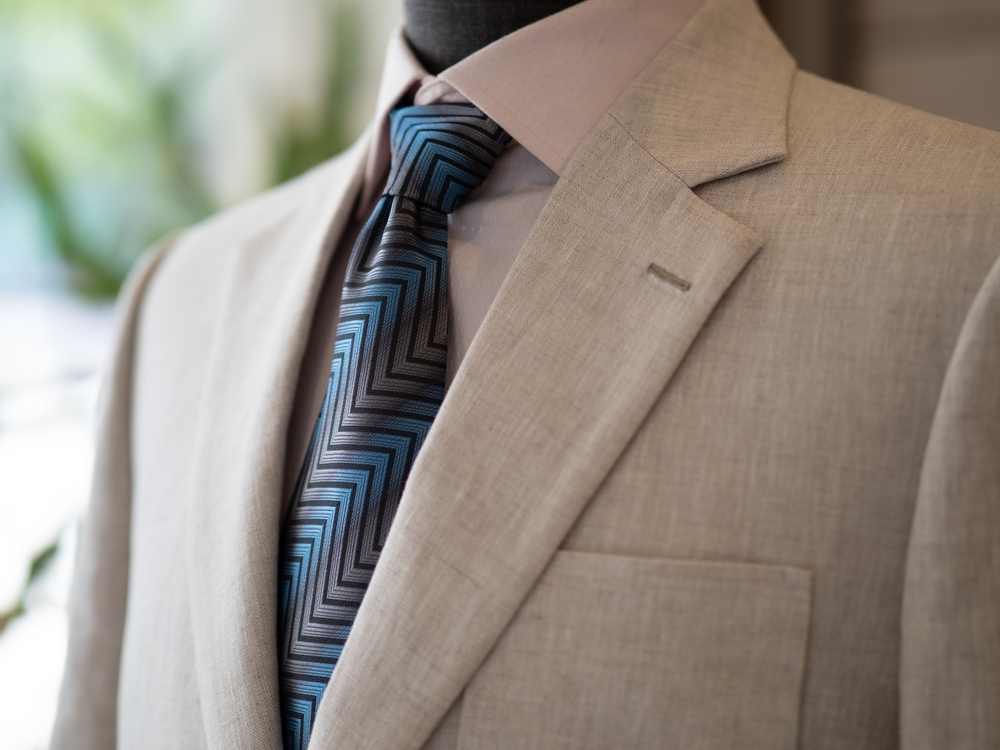 Looking your very best should always be a top priority. When you have an important meeting or gathering, you want to wear a bespoke suit for that added personality and flair. There are many suits you can buy off the rack that are high quality and nice looking. None of them, however, will fit you as well or as comfortably as a customized, bespoke suit. Bespoke suits are tailor-made to your measurements with great attention to detail and the highest quality materials. If you want to work with the best bespoke tailor on the west coast, Peter Panos should be your first choice.
What Is Bespoke?
The term bespoke has been used for many years to define personalized clothing created specifically for one individual. Bespoke tailors work one-on-one with their clients. They get to know them. They watch their movements and become familiar with their individual personality and style. The tailor offers options when it comes to materials and trimmings. By the end of the initial meeting, a bespoke tailor will take as many as 35 measurements, sometimes more. Notes will be taken concerning various angles and slopes of the body.
The Perfect Occasion for a Bespoke Suit
Bespoke suits are expensive because of the commitment to detail and the fact that they are unique to the individual they were made for. They are made from the highest quality materials, and many areas of the garment are hand stitched. This type of suit may be ordered for a wedding, a gala celebration, or any kind of important event. Once you have a bespoke suit in your wardrobe, it can be worn on any occasion where you want to look your very best. A bespoke suit has a much longer lifespan than suits off the rack if properly cared for. Whether you already have one in your closet or are preparing to order one, a bespoke suit is ideal for any occasion.
Materials, Construction, and Craftsmanship
Three key elements go into the making of a bespoke suit or garment. Quality materials are the foundation of any garment and are the determining factor for longevity. The tailoring methods used in constructing your bespoke suit will determine its overall durability and how well it fits your body. A bespoke tailor is a master at his craft. He has all of the tools and equipment he needs to produce timeless garments that will wear the same at 20 years old as they did the first day you tried them on. Bespoke tailoring produces the highest quality garments because none of these elements is left to chance.
Choosing the Right Materials
The materials you choose for your bespoke clothing will often depend on the event you attend when you wear it. Peter Panos has over 50 years of experience when it comes to creating quality bespoke clothing. His many years in the fashion world give him incredible insight into what each type of material offers. He only uses the highest quality material, trimmings, and embellishments to construct his bespoke clothing items. Quality material will result in a high-quality suit when it's made by a master craftsman who specializes in bespoke clothing.
It's All About the Measurements
To look your best, your clothing must fit your body as naturally as possible. A bespoke tailor will take as many measurements as necessary to ensure that every area of your suit fits you perfectly. Angles, slopes, creases, and body movements will be considered carefully. When you order a bespoke suit from Peter Panos, be prepared to return for multiple fittings. During these fittings, additional measurements will be taken, and adjustments will be made to the pattern and the material to ensure the garment will fit as naturally as possible.
Attention to Detail
Looking your best often comes down to the details. An uneven seam or a loose button can detract from the stylishness of your look. With a bespoke piece of clothing, every detail is checked and rechecked. Hand-stitched areas are carefully sewn with uniform tension and an eye for precision. Your bespoke tailor will carefully review the pattern and material during each fitting. Adjustments will be made as needed, and the garment will be checked again. It's the small details that Peter Panos focuses on to add his signature touch to every garment he produces. Every detail speaks for itself.
Only the Best!
You must work with the best bespoke tailor available to look your best. Peter Panos has spent the last five decades honing his craft in San Francisco. Over the years, he has earned the reputation for being the best because he produces the best bespoke clothing in the country. He uses the highest quality materials and tailoring methods to produce suits and other garments as unique as the individual ordering them. If you are attending an event where you must look your best, wearing a bespoke suit should be your first choice.
The Touch of a Master Craftsman
The finishing touch of a master craftsman is what gives bespoke clothing its unique and one-of-a-kind look. Peter Panos is known for his attention to detail and commitment to quality. Each suit he creates is a true work of art that allows his customers to look their best when wearing one of his exceptional bespoke suits. When looking your best is your only option, you must choose a tailor with the skills of a reputable master craftsman. Peter Panos is the tailor to call for all of your bespoke clothing needs.

Tags: bespoke suits


Categorised in: Bespoke Suit