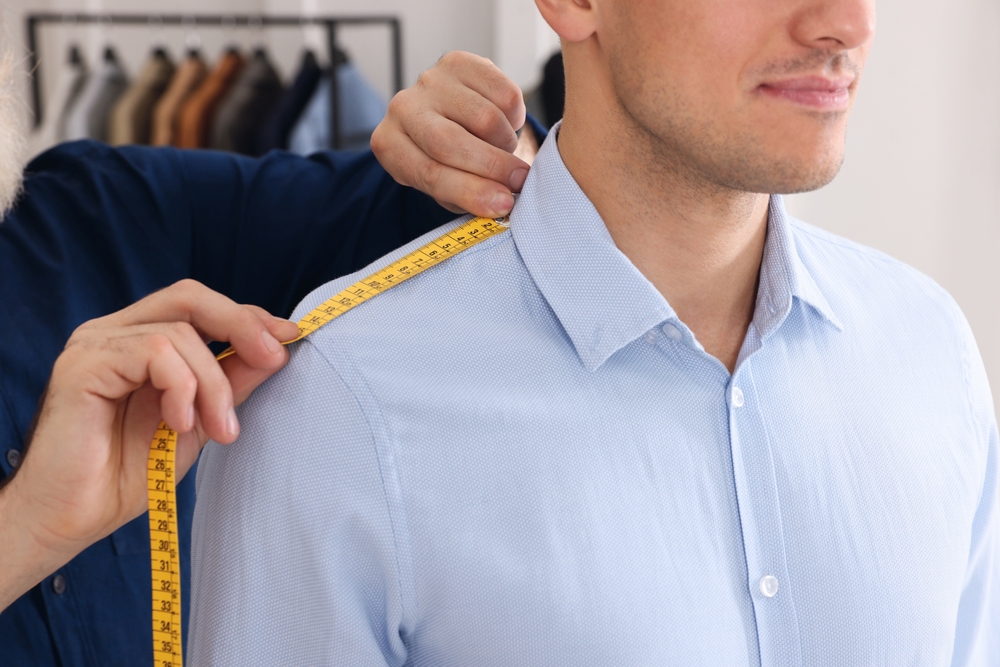 In a world where first impressions matter significantly, personal style plays a vital role in shaping how others perceive us. A well-fitted suit can do wonders for your confidence, and choosing the right one can even help you achieve a more flattering, slimmer appearance. In this blog post, we will explore the different factors to consider when selecting a suit that enhances your physique and promotes a sleeker silhouette.
Understanding Suit Silhouettes
The key to looking slimmer in a suit lies in selecting the right silhouette that complements your body shape and highlights your strengths while minimizing any imperfections. Here are a few popular suit silhouettes to consider:
1. Slim Fit
Slim fit suits are tailored closely to the body, tapering at the waist and enhancing a leaner appearance. By hugging your natural physique, slim-fit suits create a streamlined look without excess fabric that can add visual bulk. Remember, however, that proper fit is crucial for avoiding the "too tight" appearance that can be unflattering.
2. Single-Breasted Suits
Single-breasted suits are a classic choice that provides a timeless and sophisticated appeal. Opt for a suit with two or three buttons, ensuring they are not placed too low, as this may elongate your torso and create an unbalanced look. A higher button stance elongates your legs visually, making you appear taller and slimmer.
3. Double-Breasted Suits
While typically associated with a broader silhouette, double-breasted suits can still be an excellent choice for those wishing to appear slimmer. Choose a suit with a slim cut and a slightly shorter length and opt for a six-button configuration to maintain a balanced proportion. Also, ensure the suit's lapels are not too wide, which can overpower your frame.
4. Pinstripes and Patterns
Consider incorporating pinstripes or subtle patterns into your suit selection, as they can elongate the body. Thin vertical stripes create an illusion of added height while adding a touch of visual interest. While subtle patterns are beneficial, choosing patterns that aren't too bold is essential, as they may draw attention to areas you'd like to disguise.
5. Dark Colors
When it comes to appearing slimmer, dark-colored suits are a go-to choice. Colors such as navy, charcoal, and black create a slimming effect by absorbing light and minimizing the appearance of any bulges or extra weight. Dark hues also cultivate an air of sophistication that is perfect for formal occasions.
Tailoring for a Flattering Fit
No matter the silhouette or color you choose, the right suit will always involve proper tailoring to achieve that flawless fit. Here are a few additional tailoring tips to help you enhance your appearance:
1. Jacket Length
Ensure the jacket length hits the right spot – slightly below the seat of your pants. A jacket that is too long can make your legs appear shorter, while one that is too short can create an unbalanced look.
2. Trouser Fit
When it comes to trousers, opt for a mid-rise style that sits just below the belly button for a flattering waistline. Avoid excessively baggy pants, as they can make you appear bulkier than you are. Ensure the trousers are tailored to the correct length, softly resting on the shoe while displaying a slight break.
3. Avoid Excess Fabric
Avoid excess fabric in the suit, especially around the waist and hips. Excessive fabric can add visual bulk and give the impression of a larger size. Tailoring your suit to skim your body shape will create an overall slimmer and neater look.
Contact Peter Panos Bespoke Tailor Today
A well-fitted suit has the power to transform your appearance, exuding confidence and leaving a lasting impression. You can create a visually slimming effect by selecting the right suit silhouette, incorporating subtle patterns or pinstripes, and opting for dark colors. Remember to ensure your suit is tailored to accentuate your strengths, achieve a streamlined silhouette, and flatter your body shape.
If you're looking for a bespoke suit that perfectly adapts to your body shape and preferences, turn to Peter Panos Bespoke Tailor. With our years of experience and commitment to creating exceptional tailor-made suits, we will help you look your best. Visit our website to explore our exquisite collection and schedule a personalized consultation today.
Remember, a well-fitted suit is not just about looking good — it's about feeling confident, leaving a lasting impression, and standing out from the crowd. Invest in a suit that makes you feel unstoppable and projects an image of professionalism and success.
Categorised in: Tailored Suits