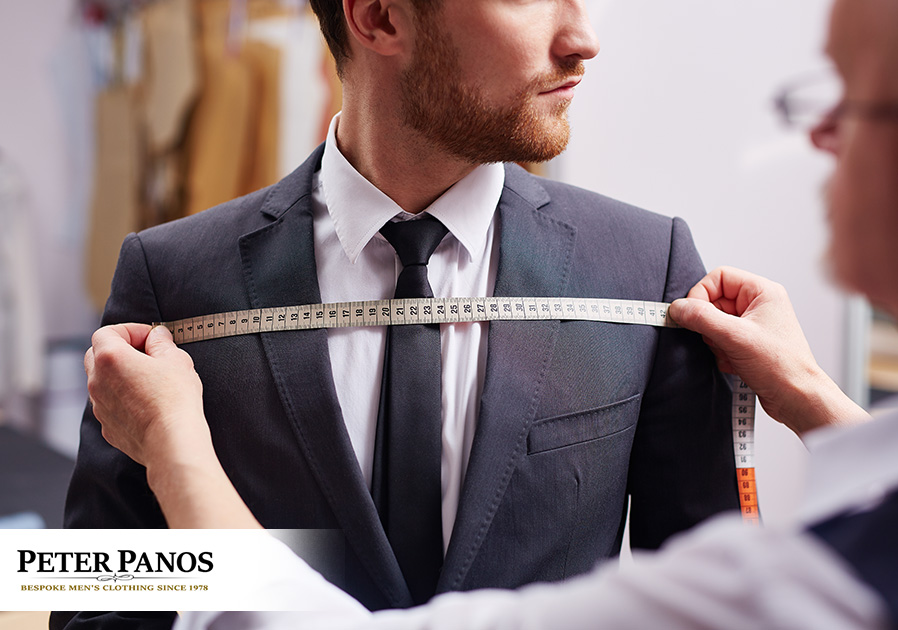 There's a reason that men's formal fashion hasn't seen any sweeping changes in the last several decades. A suit, dress shirt, and tie are timelessly elegant and endlessly classy—that is, provided they fit correctly.
The quickest way to undo the spell that a sharp suit-and-tie combo creates is to wear something that doesn't fit correctly. Bespoke is the only way to go.
Before you make an appointment to find tailored suits in San Francisco, CA, take some time to learn how your suits and shirts should fit.
Fitting a suit correctly
The first thing to consider when looking for a properly fitted suit is the line of the shoulder.
It should descend neatly from the collar bone to the shoulder in a single crisp line before turning sharply downward toward the sleeve. A jacket that's too big or too small will leave rumpled lines along the shoulder.
This is a challenging issue to correct once you've purchased a suit, so make sure that—perhaps more than anything—your suit has a crisp shoulder line.
The sleeve of your jacket should end at your wrist bone. Your coat, meanwhile, should stop at roughly the same spot as the zipper on your pants.
When you're purchasing a suit, however, the length of the jacket and the length of the sleeve often go hand in hand.
If you're forced to choose between the two, opt for a suit coat with the proper length. The suit sleeves of tailored suits in San Francisco, CA are relatively easy to alter after the fact.
Fitting a shirt correctly
While a tailor can easily alter the length and sides of a dress shirt, the chest and shoulders are very hard to fix.
So, start there. Make sure that the seam that connects your shirt's arm and torso runs along the same diagonal as your armpit and the outside tip of your shoulder.
Too close to your neck, and your sleeve will fall too short—too far down your shoulder, and the shirt will look like it's swallowing you whole.
The other consideration to keep in mind when shopping for a dress shirt is the button.
If the fabric travels between buttons in a gently sweeping arc, it means the shirt is too small for you. Shirts that are too large can be adjusted to fit you, but shirts that are too small are much more complex to fix.
Masterful design and unparalleled service
The best choice you can make in your quest to find tailored suits in San Francisco, CA is to schedule an appointment with Peter Panos Bespoke Tailor.

For more than 40 years, Peter Panos has thrilled customers with his craftsmanship and winning personality. This master tailor chooses only the highest-quality woolen and cotton fabrics in a variety of patterns so diverse you're sure to find something to love.

Peter Panos' immense experience and talent have helped him craft suits that range from classic two- and three-button styles to more unique custom pieces worn in some of San Francisco's most prestigious events.

You deserve a one-of-a-kind suit that fits perfectly. Schedule an appointment with Peter Panos Bespoke Tailor today.

Tags: custom shirts that fit great., custom suits that fit great, hard time finding suits and shirts that fit great


Categorised in: Custom Suit, Tailored Suits