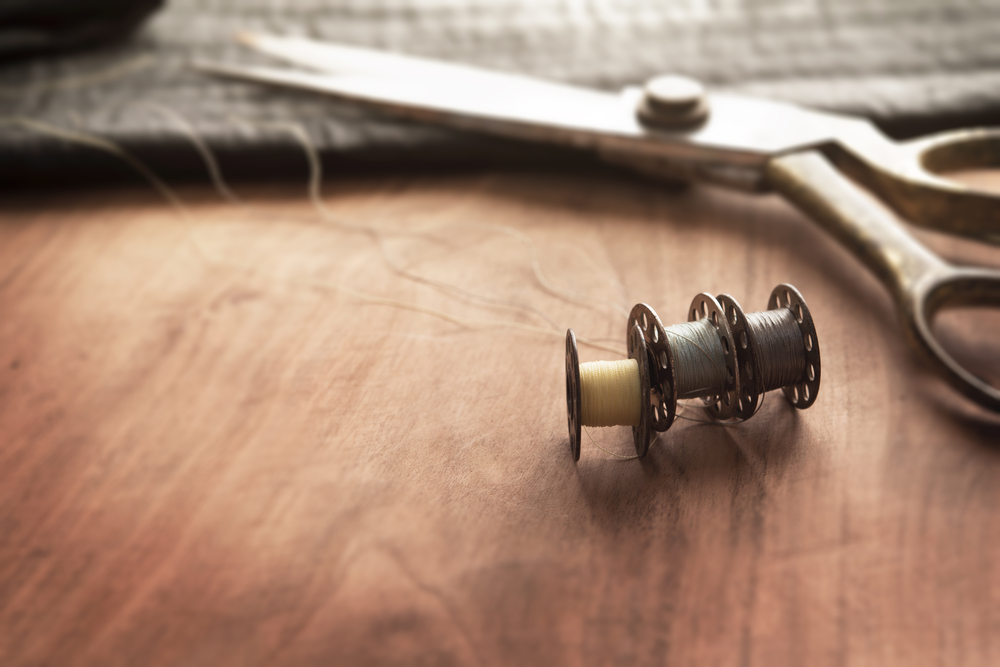 People often hear bespoke and confuse it with customized garments made to measure. In reality, bespoke garments are far from being custom-made or made-to-measure. Tailoring is taken to the next level when you order a bespoke garment or suit. Bespoke garments are more expensive but are made to a much higher standard and take more of the person into consideration. It isn't just about the measurements. It's about the person's style, personal characteristics, and physical movements.
Custom Vs. Bespoke
Many people believe that bespoke clothing is custom-made. It is, to an extent. With custom-made clothing, everything is custom for the person the item is designed for. The difference is that anyone can make a custom suit or shirt. It takes a true bespoke tailor to make a bespoke piece of clothing. Bespoke items are more artistic when it comes to style and fit. A bespoke tailor can use the item to accentuate a person's physical characteristics, whereas a custom-made item of clothing will fit them well instead of focusing on features.
Made-To-Measure Vs. Bespoke
Made-to-measure items are made using a person's precise measurements of specific areas of the body. While made-to-measure is designed to fit the body more precisely, only one or two fittings are normally used to take the basic measurements. A final fitting is used to make any minor adjustments so that the garment fits appropriately. Compared to bespoke garments, made-to-measure may fit well while standing or sitting; it may lose some of its "looks" as the person moves in different ways.
The Need For Multiple Fittings
With bespoke clothing, a tailor will measure many areas of your body multiple times and in different positions to ensure the most accurate fit possible. Multiple fittings will ensure a garment will fit as comfortably as possible no matter what you may be doing. A bespoke tailor understands that how your body moves will determine how the clothing fits and how comfortable you will be while wearing it. Each fitting is meant to fine-tune the fit and enhance your comfort.
Characteristics Of Bespoke Clothing
Bespoke clothing has many characteristics that separate it from made-to-measure items. Some are more noticeable than others. First and foremost, the fit will be more uniform and the details more precise. Patterns will line up, and seams will be smooth and even. The garment will hang naturally and won't pucker when you make certain movements. It will wear naturally without binding or pinching. No matter the movement, the garment won't pull or tug.
Unique Only To You
Bespoke clothing is unique only to the person it is measured for. While a person with a similar build may be able to put the garment on, it will not fit them in the same way it will for the person it was measured for. A bespoke garment is unique to you and will only conform to your body and its particular movements. Even after several years, a bespoke garment will only fit your body in a natural way. As long as you maintain your original measurements, your bespoke clothing can last 30 years or more with proper care.
Style And Comfort
Tailors like Peter Panos have a passion for creating bespoke clothing. His ability to create bespoke clothing that is both stylish and comfortable has made him one of the most highly sought-after tailors on the West Coast. His attention to detail and ability to use a person's individual style to create bespoke clothing allows him to accentuate their best features and also highlight the strongest features of the clothing as well. By accentuating style and enhancing comfort, his artistic abilities begin to shine through.
Longevity And Maintenance
Bespoke clothing can last for many years if it is maintained properly. Because of how a bespoke piece of clothing fits the body, there is less wear and tear on the seams and fabric. Washing items according to the directions for the fabric will also help to prolong the life of your bespoke items. Hang them up when they are not being worn, and follow all of the directions for proper care.
Artistic Skills
A good bespoke tailor is an artist with a measuring tape, needle, and thread. They have an eye for following the lines of the body and matching pieces of fabric so they fit perfectly over the curves and valleys of the body. Peter Panos has the vision to be able to look at his client and use precise measurements to create a piece of bespoke clothing that moves fluidly along with the body. It's similar to how an artist creates a piece of art.
Understanding Your Style
A bespoke tailor will look closely at your unique sense of style. Since bespoke clothing is unique to the person wearing it, most pieces of clothing made to these exact specifications are designed with the person's style in mind. Clothing that fits a person so closely should also fit their style and characteristics as well. Peter Panos studies his clients and learns their style before he begins to design their clothing.
Choosing The Right Bespoke Tailor
When you are trying to choose the right bespoke tailor, keep in mind that you want a tailor who is capable of more than just measuring your frame. You want a tailor who picks up on your style and character and is capable of incorporating both into each piece of clothing they make for you.

Peter Panos is a bespoke tailor with decades of experience. His years of honing his skills have earned him the reputation for being the very best at what he does. Contact him today if you are looking for a tailor who can create bespoke clothing that represents a person's genuine style and character.

Tags: bespoke suits, bespoke tailoring


Categorised in: Bespoke Suit, Custom Suit